From the owners of Pink Picasso Kits
Winner of Oprah's Favorite Things, 2019 & 2020
Relieve stress, reduce anxiety, and take up a creative hobby with Modern Monet Paint by Numbers Kits. High quality water-based acrylic paints and beautiful images will ensure that you create a masterpiece you're proud to display in your home. 
SHOP MODERN MONET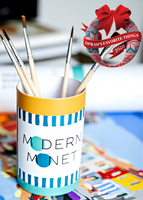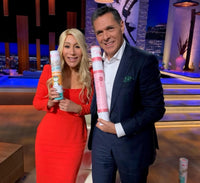 AS SEEN ON Shark Tank
We've had the honor of being featured on Shark Tank, Oprah's Favorite Things (2019 and 2020), and have also gained fame on well-known media outlets like The View, Good Morning America, The Kelly Clarkson Show, and Today.
SHOP ALL >>
TIPS FOR YOUR KIT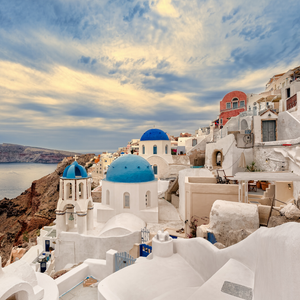 STEP ONE
Select your favorite kit! Pick something that reminds you of a vacation you took with a loved one, or theme it to your home decor.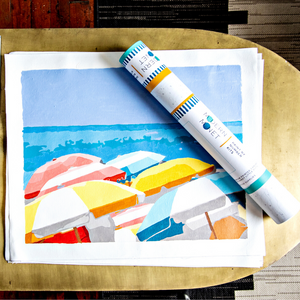 STEP TWO
Find a well-lit area to start your kit. Some areas will be small and could be difficult to see. Don't worry if you mess up! Just wipe the wet paint away, or wait for it to dry and paint over it with the correct color. There are no rules here!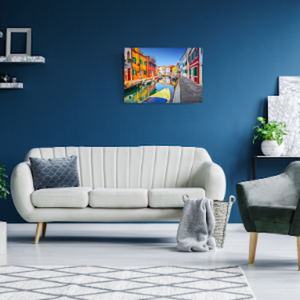 STEP THREE
Display your masterpiece! Use one of our modern wooden hanging solutions, or have your piece framed to wow your guests whenever they visit your home. 
FROM OUR FANS
I purchased the Santorini Greece kit, after traveling there late last year. It's the best memento from the most amazing trip with my hubby, we love it every time we look at it!

Stephanie G.
The Amalfi Coast is on my bucket list of must-see spots, so I grabbed this kit as soon as I saw it! It has been such a saving grace during quarantine to have a fun hobby like this, and to look forward to traveling again sometime soon!

Heidi F.